 Phoenix Work Permit Attorneys
Knowledgeable Legal Guidance
Many immigrants strive to live the American Dream and build careers in the United States. Unfortunately, getting a job in the U.S. is not as easy as impressing an employer. You will also need an applicable work permit.
Our Phoenix work permit lawyers have over 30 years of experience and take a holistic approach to immigration. We are prepared to take on cases of all complexities and will leverage the full extent of our firm's resources to help you achieve your goals. Whether you are looking to start a life in the country or are only interested in participating in a single U.S.-based event, we can walk you through your legal options and offer sound advice through every step of the AZ work permit process. Our team at Federal Immigration Counselors is invested in your professional success and can provide sophisticated guidance to you and your sponsoring employer throughout the application process.
---
Contact us online or call (602) 254-5353 to request an initial consultation with an AZ work visa lawyer. Our Phoenix immigration law firm also has offices in San Diego and support clients in the surrounding counties.
---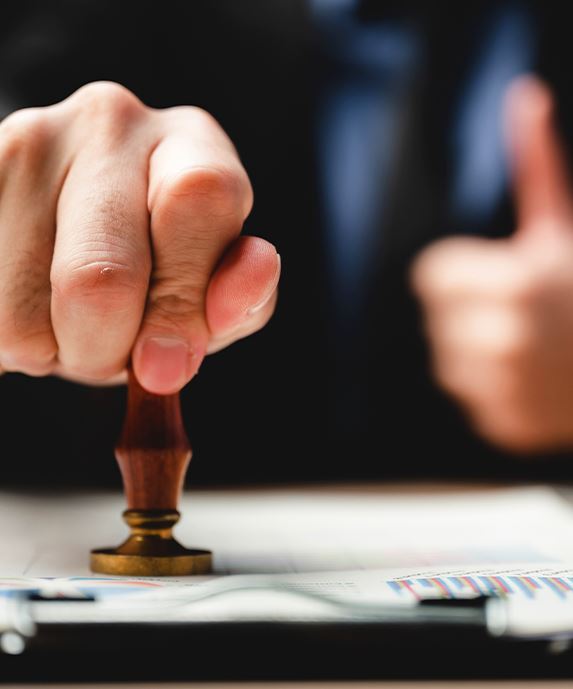 Employment-Based Green Cards
A green card confers lawful permanent residency and allows beneficiaries to work most types of jobs in the United States. Unlike some temporary work permits, lawful permanent residents are not tied to a single employer and are free to seek other jobs whenever they please.
Green cards are often obtained through family immigration, but they can also be procured through a sponsoring employer. Once you have a permanent offer of employment from a U.S. employer, you will need to work with them to apply under the applicable preference category. Only a limited amount of employment-based green cards is issued each year, making the process extremely competitive. That's why it's important to work with a green card lawyer, who has experience handling immigration cases and a strong knowledge of the immigration laws in the U.S.
Our Phoenix work permit attorneys can assist with all types of employment-based green cards, including:
EB-1 Green Cards for Priority Workers. You must be a multinational executive or manager, an outstanding professor or researcher, or a person with "extraordinary abilities" to successfully obtain a green card through this category. If you are a worker who can prove extraordinary ability, you do not need a permanent offer of employment.
EB-2 Green Cards for Professionals with Advanced Degrees or Exceptional Ability. You will need a Master's, Doctoral, Juris Doctor, or some other sufficiently advanced degree (or foreign equivalent) to qualify under this category. Workers with "exceptional abilities" or national interest waivers are also eligible for the EB-2 visa.
EB-3 Green Cards for Professionals, Skilled Workers, and Unskilled Workers. A "professional" is a worker with a bachelor's degree (or a foreign equivalent). A "skilled worker" is one whose prospective job requires at least two years of relevant experience or training. An "unskilled worker" is one whose potential job requires fewer than two years of applicable experience or training.
EB-4 Green Cards for "Special" Immigrants. Various miscellaneous subcategories are eligible for the EB-4 visa. Religious workers, Special Immigrant Juveniles, translators, and others may qualify.
EB-5 Green Cards for Immigrant Investors. Immigrants who can invest at least $1,050,000 in a U.S.-based business (or a minimum of $800,000 in a USCIS-approved Targeted Employment Area) may be able to obtain green cards without a permanent offer of employment. These green cards will initially be "conditional" and expire after two years. Conditions can be removed once the visa holder proves their investment created (or in some cases preserved) ten U.S. jobs.
Types of Temporary U.S. Work Permits
Getting a green card through employment immigration can be exceptionally challenging, and not all U.S. employers are willing to go through the sponsorship process. Furthermore, not all immigrant workers necessarily wish to permanently stay in the United States. Temporary work permits allow foreign nationals to travel to the U.S. and accept certain types of employment for a set period of time. Many of these visas also give recipients a chance to apply for other immigration benefits, including green cards, from within the country. If you need assistance with a temporary work visa in AZ, contact a Phoenix work visa attorney at Federal Immigration Counselors. Our work visa lawyers have the experience and the skills to defend you during your immigration case.
Our Phoenix work permit lawyers can assist you with many types of temporary visas, including:
E-1 Treaty Trader and E-2 Treaty Investor Visas. If you do not have the funds to qualify for the EB-5 Immigrant Investor Program, you may still be able to come to the United States to support a business that engages in substantial trade with your home country. To be eligible, you must come from a country that maintains a treaty trade agreement with the United States. You will need to exclusively work to support the business conducting the trade (as a "treaty trader") or the commercial enterprise you invest in (as a "treaty investor"). In either scenario, you will need to be employed in a managerial, executive, or supervisory capacity. (You may in some cases be permitted to work as an employee with specialized knowledge.) These visas can be renewed indefinitely so long as you continue to meet all visa requirements.
H-1B Visas for Specialty Occupations. Workers with a bachelor's degree (or a foreign equivalent) and a specialized body of knowledge may be eligible for the H-1B visa. You will need an offer of employment from a U.S. employer, who will need to obtain a labor certification that establishes no domestic workers are available or willing to fill the position. Only 65,000 H-1B visas are issued each year, and the number of applicants typically exceeds the number of visas available. H-1B visa holders can stay in the U.S. for up to six years.
H-2A and H-2B Visas for Seasonal Workers. When U.S. employers need a temporary boost to their workforces to manage "peak" times, they can use H-2A visas for agricultural workplaces and H-2B visas for all other settings. These visas are usually only valid for one year or less.
O-1 Visas for Workers with Extraordinary Ability. Immigrants with extraordinary ability in the arts, sciences, education, athletics, or business fields can apply for a temporary visa (with the cooperation of a U.S. employer) if they are not interested in obtaining an EB-1 green card. These visas can also be renewed an unlimited number of times.
P Visas for Artists, Athletes, and Entertainers. If you are looking to perform or compete in a U.S.-based event or competition, P visas can facilitate your participation. The P visa's period of stay is generally tied to the amount of time it will take to participate in the event. A new P visa will be needed for each new job or event.
---
Call (602) 254-5353 or contact us online to explore your legal options with a work visa lawyer at Federal Immigration Counselors. Our AZ immigration law firm offers flexible payment plans and provides our legal services in English and Spanish.
---