 Phoenix Family Immigration Attorneys
Friendly Legal Representation
Many immigrants hope to reunify their families in the United States. To do so, current U.S. citizens or lawful permanent residents will need to sponsor eligible loved ones for green cards.
At Federal Immigration Counselors, our capable team is prepared to provide skilled assistance throughout each stage of the family sponsorship process. Our Phoenix family immigration lawyers have over 30 years of experience and are extensively familiar with how United States Citizenship and Immigration Services (USCIS) adjudicates these requests. No matter the complexity of your case, we are ready to help your family and will work tirelessly to secure their future in the country.
---
Call (602) 254-5353 or contact us online to schedule an initial consultation. Our firm also has offices in San Diego and serves clients in the surrounding counties.
---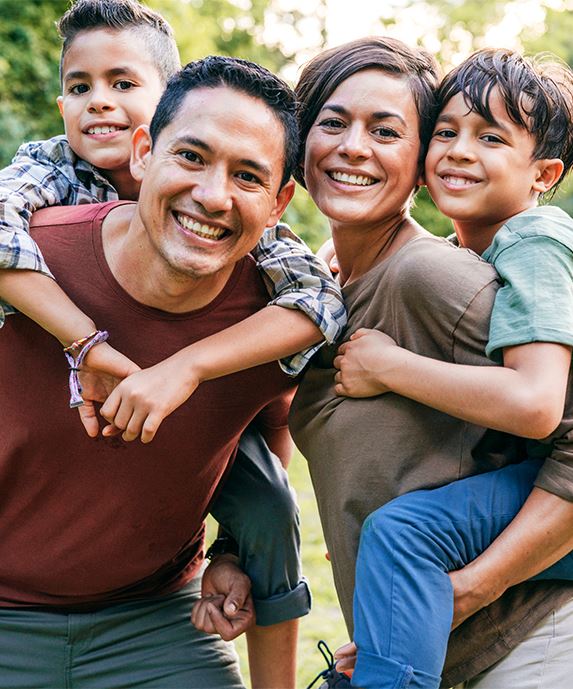 Who Is Eligible for Family Immigration?
Only certain relatives of current U.S. citizens and lawful permanent residents can potentially qualify for green cards through family sponsorship. Eligible family members are divided into two categories.
"Immediate relative" categories include:
Spouses of U.S. citizens
Unmarried children of U.S. citizens (under the age of 21)
Parents of U.S. citizens
"Family preference" categories include:
Unmarried children of U.S. citizens (21 and over)
Spouses of lawful permanent residents
Unmarried children of lawful permanent residents (any age)
Married children of U.S. citizens (any age)
Siblings of U.S. citizens
The Family Immigration Process
U.S. citizens can sponsor more types of relatives, while lawful permanent residents are limited to sponsoring their children and spouses. Grandparents, grandchildren, cousins, aunts, and uncles do not qualify for family immigration.The first step of family immigration is establishing the existence of an "immediate relative" or "family preference" relationship. As a U.S. citizen or lawful permanent resident, you will need to file the appropriate petition with USCIS.
The sooner you submit your family-based petition, the better. You will wait at least several months and potentially multiple years for USCIS to process the request. You must also ensure your application is petition is completed accurately and in full to avoid further delays. Our Phoenix family immigration attorneys can help prepare your application and avoid common mistakes.
What happens next will depend on whether you are sponsoring an immediate relative or a family preference relative. An unlimited number of visas are available to immediate relatives, so a family member sponsored under an "immediate relative" category can proceed as soon as USCIS approves the petition.
USCIS limits the number of visas distributed to family preference relatives each year. Family members sponsored under these categories will need to wait until a visa becomes available before they can move to the next step. The length of the wait will depend on the current backlog, the sponsored family member's country of origin, and the sponsored family member's relationship to you, the petitioner. Our team at Federal Immigration Counselors can review your circumstances and estimate the extent of your wait. If the wait is prohibitively long – perhaps several years or more – we can evaluate alternative immigration strategies.
Once the sponsorship petition is approved and a visa is available, the sponsored family member can move to "adjust their status" if they are already in the country or initiate "consular processing" if they are abroad. Upon completing either immigration procedure, the sponsored family member will receive their green card and become a lawful permanent resident. This visa allows them to live anywhere in the United States and work most types of jobs.
Removing Conditions from Marriage-Based Green Cards
If you successfully sponsored your spouse for a green card and have been married for fewer than two years, they will receive a "conditional" green card. This visa will expire after only two years, and you will need to take action to "remove conditions."
In the 90-day window before the conditional green card expires, you and your spouse will need to submit a request to "remove conditions" to USCIS. You will have to provide comprehensive evidence of your evolving relationship and attend another in-person interview with a USCIS official. If the USCIS official is satisfied, they will "remove conditions" and issue a non-conditional green card that expires after 10 years. Non-conditional green cards can be more efficiently renewed.
These situations can become more difficult if a conditional green card holder divorces their spouse before conditions are removed, but it may still be possible to obtain a non-conditional green card. Our Phoenix family immigration lawyers do not shy away from complex cases and can provide the knowledgeable representation you need to overcome many types of legal obstacles.
---
If you are interested in sponsoring a family member for a green card, do not hesitate to call (602) 254-5353 or contact us online. Flexible payment plans are available, and we offer our legal services in English and Spanish.
---