 USCIS Application Attorneys
Diligent Legal Guidance
United States Citizenship and Immigration Services (USCIS) is the government agency responsible for managing the U.S. immigration system. They process all applications for immigration benefits, including requests for family immigration, employment immigration, work permits, and adjustments of status.
When USCIS realizes an immigrant does not have valid status, they typically refer their case to U.S. Immigration and Customs Enforcement (ICE). These immigrants are usually targeted for removal and may be detained in advance of a hearing.
If you are currently in the U.S. without a valid visa, you may be wondering if it is a good idea to seek an immigration benefit and risk exposure. The decision of whether or not to apply through USCIS is complex and will need to be made with the consultation of a seasoned legal professional. Our USCIS application lawyers have over 30 years of experience and can provide the sound advice you need to make the right choices in your case. At Federal Immigration Counselors, we take a proactive and holistic approach and will do everything we can to protect your future in the United States.
---
Call (602) 254-5353 or contact us online to request an initial consultation. Our firm also has offices in San Diego and assists clients throughout the surrounding counties.
---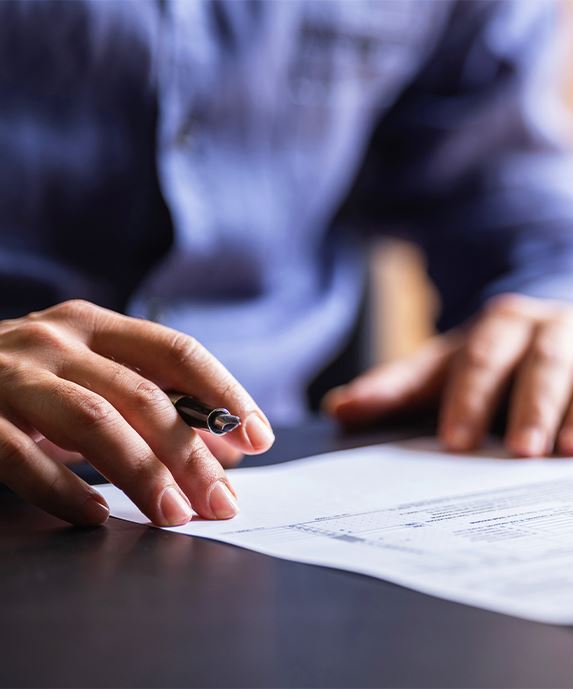 Deciding Whether to Apply through USCIS
The uncertainty inherent to living in the United States without valid status can be overwhelmingly stressful. It does not matter whether you entered the country lawfully and overstayed your visa or found your way into the country through some other means: In the eyes of the government, you can be removed from the country.
The reality is that USCIS and ICE cannot keep up with every single immigrant. You may have managed to go unnoticed for quite some time, but you may understandably wish to obtain a visa to secure your future in the United States. However, applying for a visa through USCIS does not come without certain risks.
Consider a scenario where you are in the United States without a visa. You receive an offer of employment from a U.S. business willing to sponsor you for a green card. You apply but do not receive a visa due to the limited number of green cards issued each year. USCIS now has all of your current information and realizes that you do not have current status. The agency refers your case to ICE, which soon places you in removal proceedings.
You should generally only apply for an immigration benefit through USCIS if you are absolutely confident your application will be approved. Even if you ostensibly meet all eligibility requirements, you could be disqualified due to "inadmissibility" factors.
An immigrant may be considered inadmissible due to:
A criminal record
A lack of financial resources and support
Certain health conditions
National security concerns
Fraud or misrepresentation
A prior removal and/or unlawful presence
Many immigrants are ruled inadmissible and later targeted for removal due to an accumulation of unlawful presence. You accrue unlawful presence for every day you are inside the United States without valid status. If you do not leave the country before your visa expires, for example, you will accumulate unlawful presence for every day past your visa's expiration.
You should never apply for a visa without first consulting a lawyer. Our USCIS application attorneys can thoroughly analyze your circumstances, assess the risks, and advise how you should move forward.
Communicating with USCIS
You must complete all USCIS applications completely, accurately, and truthfully. Omitting requested documents or providing incorrect information will almost certainly result in your application being rejected, potentially wasting valuable time and jeopardizing your future in the country. You can also be targeted for removal at any time if USCIS believes you misrepresented any portion of your application.
At Federal Immigration Counselors, we can help you prepare your application and ensure it is filled out correctly. If USCIS is not satisfied with the level of documentation they received with your application, they may send you a "Request for Evidence" (RFE). Our USCIS application lawyers can help you promptly respond to RFEs and confirm USCIS has everything it needs to make a decision.
If you or a loved one is detained or receives a Notice to Appear (NTA) after an immigration application is rejected, we can help you explore all of your options. We are prepared to locate detained loved ones, request bond hearings, represent you in removal proceedings, and file any necessary appeals.
---
If you have questions about whether you should apply for an immigration benefit, do not hesitate to call (602) 254-5353 or contact us online. Flexible payment plans are available, and we offer our legal services in English and Spanish.
---