 Phoenix Business Visa Attorneys
Capable Legal Advocacy
The United States offers a wide spectrum of commercial opportunities to investors, entrepreneurs, and professionals throughout the world. You will need the appropriate visa to travel to the U.S. and participate in commercial activities.
Our Phoenix business visa lawyers have over 30 years of experience and are familiar with a wide range of legal solutions. We take a proactive and holistic approach to immigration and are not afraid to take complex cases. Once we understand your unique needs, we will walk you through all available visa options and assist you throughout each step of the application process. If you are looking to do business in the United States, our team at Federal Immigration Counselors can provide the knowledgeable guidance you need to achieve your commercial objectives.
---
Schedule an initial consultation by calling (602) 254-5353 or contacting us online. Our firm also has offices in San Diego and represents clients in the surrounding counties.
---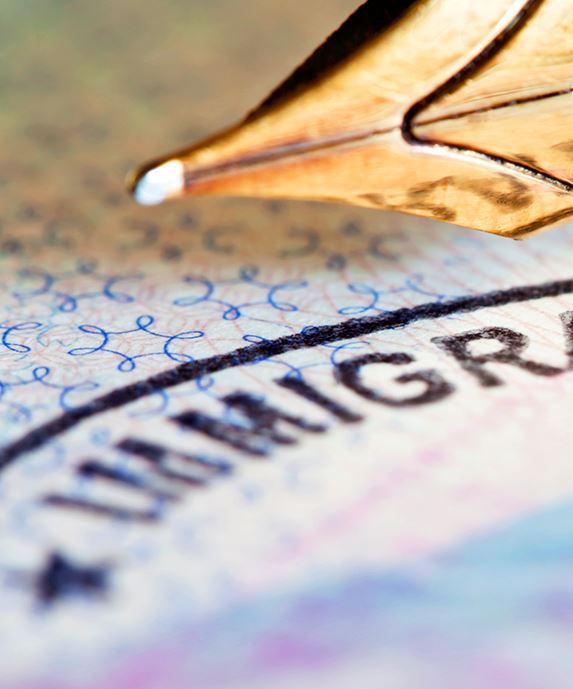 Types of U.S. Business Visas
The visa you will need will depend on the type of business you are hoping to conduct as well as how long you are hoping to stay in the United States. Most business visas are "temporary" and do not necessarily offer a direct path to lawful permanent residency or citizenship. However, some business visas can be renewed indefinitely so long as you continue to meet their eligibility requirements. Many business visas also allow the principal beneficiary to bring their spouse and unmarried children (under the age of 21) to the United States.
Our Phoenix business visa attorneys can assist you with:
B-1 Visitor Visas. If you only need to come to the U.S. to complete a business-related task, a B-1 visitor visa may be sufficient. With a B-1 visa, you can negotiate contracts, settle estates, meet with associates, and attend events (such as a conference). In most cases, a B-1 visa permit individual stays of up to six months at a time, and the visa itself may remain valid for up to ten years – meaning you can make multiple business-related trips. There is no limit on the number of B-1 visas that can be issued each year, meaning it is often not too challenging to obtain one.
E-1 Treaty Trader and E-2 and Treaty Investor Visas. If your home country maintains a treaty trade agreement with the United States (many do), you may be able to travel to the U.S. to facilitate trade with your home country. You must exclusively work to support the company that facilitates this trade and cannot work for any other employer. The E-2 visa specifically requires you to make a "substantial" investment in the commercial enterprise and take an executive or supervisorial role in the organization. (You may be able to also support the endeavor as an employee with specialized skills.) Both the E-1 and E-2 visas can be renewed indefinitely if the qualifying business you are supporting continues to exist and meet all requirements.
EB-5 Investor Green Cards. Many immigrants hope to build permanent lives in the United States. The EB-5 Immigrant Investor Program offers green cards – which confer lawful permanent residency – to immigrants who invest a minimum of $1,050,000 in a U.S.-based business. You can also qualify by investing at least $800,000 in a Targeted Employment Area (TEA) preapproved by United States Citizenship and Immigration Services (USCIS). Your investment must create or in some cases preserve at least ten domestic jobs, after which conditions on your green card will be removed.
H-1B Specialty Occupation Visas. To obtain this popular visa, you will need at least a bachelor's degree (or a foreign equivalent) and an offer of employment from a U.S. employer. The position you are hoping to fill must require specialized knowledge, and the prospective employer will need to prove there are no domestic workers available or willing to take the job. A limited number of H-1B visas are issued each year, making them difficult to quickly obtain in many cases. H-1B visas are initially valid for three years but can be extended for an additional three years.
L-1 Intracompany Transferee Visas. When a multinational company is looking to expand its operations in the United States, it can use L-1 visas to send immigrants to establish or support U.S.-based offices. To qualify, you must be an executive, manager, or someone with specialized knowledge, and you must have worked for your sponsoring employer for at least one full year within the preceding three years. Managers and executives with this visa can stay in the U.S. for up to seven years, while employees with specialized knowledge can stay for up to five.
O-1 Extraordinary Ability Visas. These visas are reserved for individuals with "extraordinary abilities" in the fields of art, science, business, athletics, or education. To prove "extraordinary ability," you must provide comprehensive evidence of your professionally recognized achievements and/or national or international acclaim. You can potentially renew an O-1 visa indefinitely, but you will need a U.S. sponsor to obtain one. Our Phoenix business visa lawyers can assess your circumstances and advise whether you are likely to qualify for this benefit.
---
Contact us online or call (602) 254-5353 to discuss your case with our team at Federal Immigration Counselors. Flexible payment plans are available, and we provide our legal services in English and Spanish.
---