 Phoenix Asylum Lawyer
Diligent Legal Representation in Maricopa County, AZ
Many immigrants come to the United States seeking safety when they are forced to flee their home countries, and asylum can be granted to those who meet specific criteria. Unfortunately, turbulent political environments can make obtaining asylum status exceptionally challenging. Hiring capable legal representation will almost certainly increase the likelihood of success.
Our Phoenix asylum lawyers can help you and your family if you are seeking protection in the U.S. due to racial, religious, political, or other forms of prosecution. Our team at Federal Immigration Counselors has over 30 years of legal experience and is not afraid to take on complex asylum cases. Whether you are looking to voluntarily apply for asylum from within the country or need to request asylum as a removal defense, we can provide knowledgeable legal representation and fight for your future in the United States.
---
Call (602) 254-5353 or contact us online to request an initial consultation. Our law firm also has offices in San Diego and serves clients in the surrounding counties.
---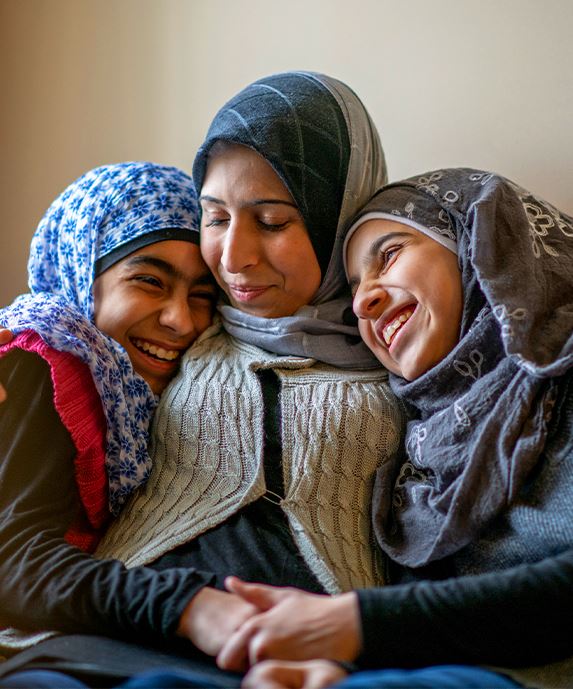 Qualifying for Asylum in the United States
To successfully seek asylum, an immigrant will need to have experienced or have legitimate reason to fear future persecution in their home country. This persecution must be based on the immigrant's religion, political beliefs, race, national origin, or membership in a particular social group. Persecution on other grounds will not necessarily make someone eligible for asylum.
Unjustified imprisonment, torture, violence, or threats of violence will all generally constitute "persecution" for purposes of asylum eligibility. Patterns of persecution may be perpetrated by a home country's government or any organized force the government cannot or will not control.
When attempting to obtain asylum status, you will need to provide substantial evidence that you (and your family) were the subject of prosecution or that will likely be impacted by patterns of persecution given your race, religion, political affiliations, national origin, or membership in a particular social group. Our Phoenix asylum attorneys can review your circumstances, advise whether you have a strong case, and help you prepare your request.
How to Request Asylum Status in Phoenix
The processes for seeking asylum have seen frequent changes in recent years, but the most basic principles still apply. An immigrant can seek asylum affirmatively or defensively.
If you are already physically present in the United States, you can request "affirmative" asylum. In most asylum cases, you will only have one year from the date of your arrival in the country to submit your application. Immigrants with and without a valid visa can request affirmative asylum, but doing so as an undocumented immigrant comes with certain inherent risks if your application is denied.
If you are not already in the United States, you must show up at the border or a U.S. port of entry to request "defensive" asylum. You can also request defensive asylum as a deportation defense.
Receiving asylum status allows you and your family (specifically your spouse and any unmarried children under the age of 21) to live anywhere in the United States and work most types of jobs. You will not need to obtain an additional work permit. All asylum beneficiaries will also be able to apply for green cards after one year. Green card holders can become citizens after maintaining several years of continuous presence in the U.S. and meeting other eligibility requirements.
At Federal Immigration Counselors, our lawyers take a holistic approach to immigration. We recognize how difficult it is to obtain asylum status in even the best of circumstances, but we are committed to identifying and pursuing all available immigration solutions. No matter the complexity of your asylum case, our asylum lawyers in Phoenix is ready to provide compassionate guidance and fervent advocacy you need when seeking protection in the United States.
---
If you have questions about affirmatively or defensively requesting asylum, do not hesitate to contact us online or call (602) 254-5353. Our lawyers in Pheonix offer flexible payment plans and provide our legal services in English and Spanish.
---