 Phoenix Bond Hearing Attorneys
Driven Legal Advocacy
An immigration arrest can be extremely frightening, especially if you are unable to immediately get in touch with your loved ones or find out how you can be released. In many cases, you will be able to accept or negotiate a bond to avoid further detention in advance of your court hearing.
If you or a loved one has been detained by immigration officials, our Phoenix bond hearing lawyers are ready to help. At Federal Immigration Counselors, we have over 30 years of experience in securing the lowest possible bonds. We are results-oriented and will utilize the full extent of our firm's resources when fighting for you and your family. Our team knows how to effectively communicate with immigration agencies and will aggressively advocate for you every step of the way.
---
Contact us online or call (602) 254-5353 to schedule an initial consultation. We also have offices in San Diego and serve clients in the surrounding counties.
---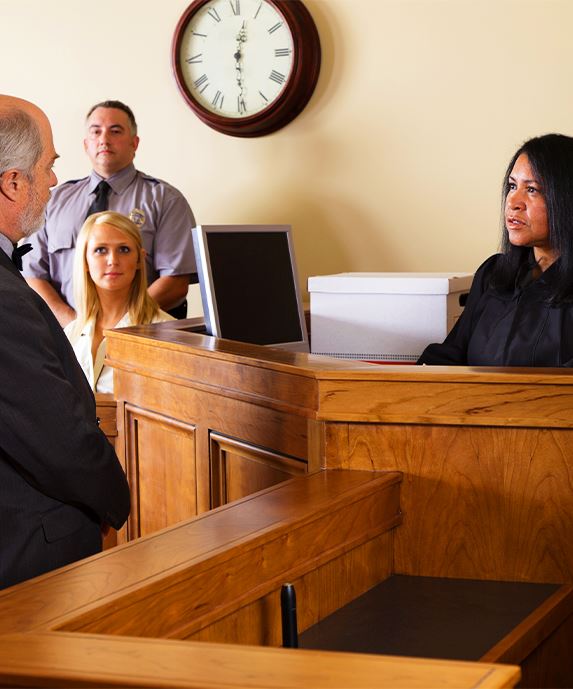 Am I Eligible for a Bond?
Not every immigration detainee will necessarily be eligible for a bond. United States Immigration and Customs Enforcement (ICE) must believe you do not represent a danger to the community or a "flight risk." In other words, immigration officials must believe you will not attempt to flee or cause harm if you are released.
If you have violent criminal convictions or past deportation on your record, you will likely be ineligible for a bond. ICE officials may also attempt to bully you into answering questions in exchange for a bond. This is why it is important to contact a legal professional as soon as you are detained. Our Phoenix bond hearing attorneys can work to ensure your rights are protected.
How Bond Hearings Work
ICE officials may present you with a bond offer soon after you are detained. You do not have to accept this initial offer, and you should not do so without first consulting a lawyer. ICE agents may also inform you that you are not being offered a bond.
In either scenario, you have the right to make a verbal or written request for a bond hearing. You can ask the judge for one at your initial hearing. You can also submit a bond hearing request letter to the judge. Bond hearings take place outside removal hearings, so it is in your best interest to ask that the bond hearing be scheduled as soon as possible.
Your bond hearing will decide whether to set a bond (if no bond was initially offered) or lower the cost of the currently offered bond. The judge will use evidence and testimony to make their decision. You will likely need a letter of support from a sponsor – typically a family member – who will house and financially support you if released. This sponsor must be a U.S. citizen or lawful permanent resident.
In addition, you should prepare to bring as much supporting evidence as possible. Showing that you are likely to qualify for removal relief can help convince a judge that you will show up at deportation hearings. You should also ideally demonstrate healthy ties to your community and other immediate family members in the United States.
We know what is at stake when you or a loved one have been placed in immigration custody. Our team at Federal Immigration Counselors knows how to successfully navigate bond hearings, and we have a strong track record of getting favorable results. If you are having trouble locating a detained loved one, we can help you find and get in touch with them as quickly as possible. Then, our Phoenix bond hearing lawyers will work with you and your family to gather evidence and build a strong, persuasive case. Our firm takes a holistic approach to immigration matters and can also represent you in subsequent removal proceedings.
---
Call (602) 254-5353 or contact us online to discuss your bond options. Flexible payment plans are available, and we provide our legal services in English and Spanish.
---