 Phoenix Deportation Defense Attorneys
Compassionate Legal Representation
Are you or a loved one facing deportation proceedings? Whether you have been detained or received a Notice to Appear, you will need capable legal representation to aggressively defend you and litigate the matter before the immigration courts.
At Federal Immigration Counselors, we are committed to helping our clients protect their futures in the United States. Our Phoenix deportation defense lawyers are fierce litigators with over 30 years of legal experience. No matter your circumstances, we will fight for you and pursue all available defense strategies. We take a holistic approach to immigration and will do everything we can to secure your future in this country.
---
Schedule a consultation by contacting us online or calling (602) 254-5353. We also have offices in San Diego and serve clients in the surrounding counties.
---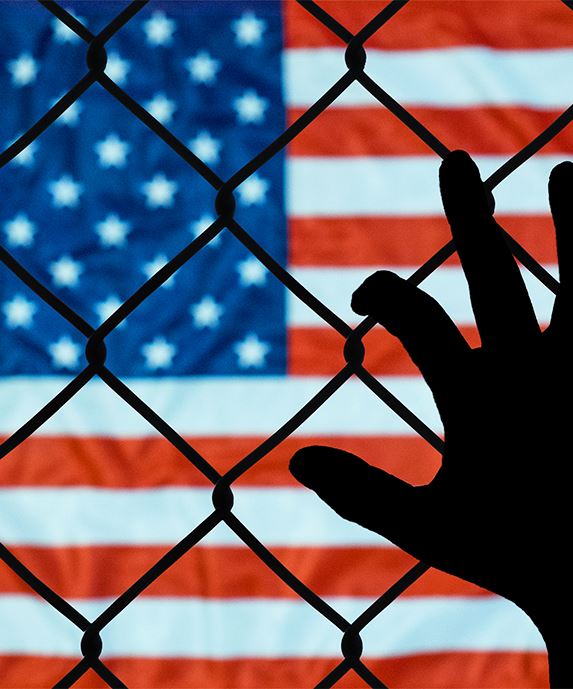 What to Do if Detained by ICE Officers
When United States Citizenship and Immigration Services (USCIS) or U.S. Immigration and Customs Enforcement (ICE) realize an immigrant is undocumented, they may target them for removal. In some cases, these individuals will be detained in advance of removal proceedings.
Immigration arrests and detainments can be quite sudden, and you may understandably be concerned about the whereabouts of your affected loved one. If a loved one has been detained, do not panic: Online resources, such as ICE's Online Detainee Locator System, can help you locate and get in touch with them. If you have been detained, continue to ask to speak with a lawyer. Your legal representation can help you contact your family.
When an immigrant is detained, they may receive a bond offer from ICE officials. You do not necessarily have to pay the initial offer to be released. Our Phoenix deportation defense attorneys have a strong track record of negotiating and securing the lowest possible bond amounts. If you do not receive a bond offer, we can also help you or a loved one request a bond hearing.
After paying the bond, the detained immigrant will be released. The bond is contingent on the immigrant appearing at all scheduled immigration hearings. Failure to appear will accelerate the deportation process and prevent you or your loved one from using most removal relief options.
Receiving a Notice to Appear
In some cases, you will not necessarily be detained when targeted for removal. You may instead receive a "Notice to Appear" (NTA), a charging document that initiates deportation proceedings.
You must carefully review the contents of your NTA. It will explain the charge(s) of removability and the details of your initial court hearing.
If you receive an NTA, seek legal advice right away. Our team at Federal Immigration Counselors can carefully review your NTA, explain the charges brought against you, and begin preparing your defense. You must also make every effort to appear at the hearing described in your NTA. If you do not appear, your removal will be expedited, and you will not be able to apply for most forms of removal relief.
Contact Our Phoenix Deportation Defense Attorneys
You don't have to go through deportation alone. Protect your rights by seeking the guidance of our empathetic deportation lawyers in Phoenix, AZ. With a deep understanding of immigration law, we will work tirelessly to defend your interests. Reach out to our skilled attorneys today for a consultation and gain the reassurance of having a strong legal advocate by your side. Don't jeopardize the unity of your family. Schedule a consultation with our committed Arizona deportation defense attorneys now and embark on the path to securing a brighter future.
Removal Defense Strategies
At your initial hearing, the charges will be reviewed. You and your legal representation can contest or admit to these charges. If you dispute the charges, the judge will schedule a subsequent hearing where arguments will be heard. When the judge rules in your favor at this stage, the removal proceedings will be over. Otherwise, the deportation proceedings will continue, and you will need to prepare a defense and apply for relief.
Our Phoenix deportation defense lawyers can assist you with many types of relief strategies, including:
Adjusting your status through family immigration. If you have a U.S. citizen or lawful permanent resident relative who is willing to sponsor you, you may be able to avoid deportation by establishing the eligible relationship and requesting an adjustment of status.
Seeking asylum. If you have suffered persecution or reasonably fear future persecution in your home country based on your religion, political beliefs, national origin, race, or membership in a particular social group, you may be able to defensively request asylum status during removal proceedings.
Cancellation of removal. If you are not a lawful permanent resident, you may be able to get a green card (and thus avoid deportation) through this procedure. To qualify, you must have maintained at least ten years of physical presence in the United States. You must also demonstrate that your removal would cause exceptional or extreme hardship to an immediate relative who is a U.S. citizen or lawful permanent resident.
Cancellation via the Violence Against Women Act (VAWA). If you have been physically abused by a qualifying family member, maintained at least three years of physical presence in the U.S., and can demonstrate good moral character, you may be able to avoid removal under VAWA.
Voluntary Departure. If other defense strategies are not available, it may be in your best interest to voluntarily leave the United States. Doing so can make it easier to reenter the country in the future.
Choose Our Phoenix Deportation Defense Lawyers
Our firm is not afraid to take on complex cases, and we believe there is no one way to overcome an immigration challenge. When you are in danger of being removed from the United States, we will thoroughly explore all available defense strategies and provide the bold, relentless representation you deserve.
---
If you have been detained or received an NTA, do not wait to contact us online or call (602) 254-5353. We offer flexible payment plans. Hablamos español.
---